Choosing The Best Roof Washing Contractor In Short Hills, NJ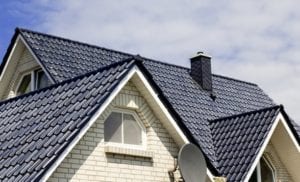 If you've been thinking about hiring a roof washing contractor to clean up your Short Hills, New Jersey roof, you may be hesitating because you don't know who to trust or how to find one you can count on. This is a very common problem for homeowners, which is why word of mouth references are so popular.
But word of mouth isn't always as reliable as it should be because you can often find that while a contractor did good work for one person, they may have five or more customers who complained and were left shafted.
Unfortunately, there's no sure way of finding a contractor who won't be dishonest or lazy on the job. But there are some things you can find out that will at least give you an idea of who you're working with.
Several common questions can be asked of your roof washing contractor that they shouldn't hesitate to answer. Here are some ideas you can use to formulate your list of questions:
What is your company's name and address?
Do you carry insurance?
Do you do this full time or part time?
How long have you been in the roof cleaning industry?
How long have you been doing this particular service?
Do you back your workmanship with a warranty or guarantee?
Are you licensed or certified for this particular service?
Do you have references I can call or photos available?
What's your procedure for handling customer complaints?
Do you give written quotes or strictly verbal?
If they can't answer your questions without being defensive or trying to change the subject, you probably want to keep on searching for someone else. Contractors who are reputable won't hesitate to boast about their work and the satisfaction they've given their customers.
When you ask for references or referrals, don't be shy about it. As for a list of ten names WITH phone numbers of recent customers over the last year. You don't have to call all ten, but call more than three.
Your contractor should have been experienced enough to develop ten references. Especially if it's a service that can handle several roof cleaning jobs in one day. Ten references may seem like a lot, but just consider that after a year, if they only did one cleaning service a day, they should have 365 happy clients you could call.
The other areas you want to focus on getting a good answer is how many years of experience they have washing roofs and are they licensed or certified to do the service. Also, insurance coverage means they do enough work to actually have gained skill if they can afford insurance coverage…plus, you'll be protected, which is the main reason you'll want an insured contractor.
Finally, how they resolve complaints is equally important. You don't want a contractor who doesn't have any systems involved in resolving problems that customers complain about. Contractors can lose their licenses or have their licenses suspended in certain cases where they have customer complaints involved. Contractors in business for a long time will have had a dispute or complaint that was quickly remedied.
One of the simplest tests you can use for your potential contractor is to ask for a written estimate. Often, you'll get answers or no answer as to whether they can write one out for you, with the contractor trying to avoid telling you they have no professional forms to write on or a pen in their pocket to write with. Reputable contractors should always be able to give you a written estimate, and many would find it ludicrous to not provide one before a customer would have to ask.
Home repairs and services such as roof washing in the Short Hills, NJ area should be done only by professionals. These are services that often involve dangerous conditions, so being fully insured, having the proper permits when necessary, being licensed or certified in their work, all are a part of every day business for the pro's.
Give us a call here at Softwash Ranger, and we'll ensure you're given honest information on our company. References and any other information you need will be no problem. To find the best roof washing contractor in Short Hills, NJ, just pick up the phone and call the number below!
If you would like to learn more about Finding A Professional Roofwashing Contractor in Short Hills, NJ, please call 844-438-7638 or complete our online request form.
NJ SOFT WASH AND POWER WASH SPECIALISTS
Softwash Ranger is New Jersey's 5-Star Exterior Cleaning Professional with over a half decade of experience in soft washing, power washing, gutter cleaning, roof stain removal and so much more. With our New Jersey Soft Wash services, we keep your property clean and shining like new. We know that we are only as good as our last pressure washing or soft washing job, so every soft wash project, no matter the size, is treated with our top-level care. Our experienced employees will always advise you on what cleaning options best fit your needs.