KEEP YOUR HOME OR BUSINESS LOOKING LIKE NEW!
I hired Softwash Ranger to clean our roof, gutters and exterior surfaces of our home. Softwash Ranger removed all the staining at the above mentioned areas and restored the exterior of the house to the day it was built – Spotless!!…Great job Mario & Thank You…
~ Del Monroe
"Fair price and great job cleaning roof and stucco siding. Removed roof stains and green mold on trim. Would certainly recommend Mario and plan to use him for my other commercial buildings."
~ Glenn Marino
"Absolutely wonderful job Mario and his crew did... very professional, polite, neat and the job they did was outstanding - I would recommend Mario to anyone looking for a roof cleaning/ stone and walkway cleaning - the difference is amazing - stone looks brand new!!
Thanks Mario and crew!"
~ Jennifer Asquith
NJ SOFT WASH AND POWER WASH SPECIALISTS
Softwash Ranger is New Jersey's 1st SoftWash Systems™ 5-Star Professional with over a half decade of experience in soft washing, power washing, gutter cleaning, roof stain removal and so much more. With our New Jersey Soft Wash services, we keep your property clean and shining like new. We know that we are only as good as our last pressure washing or soft washing job, so every soft wash project, no matter the size, is treated with our top-level care. Our experienced employees will always advise you on what cleaning options best fit your needs.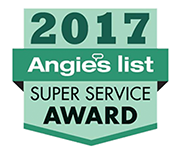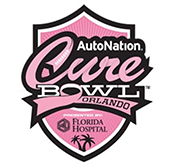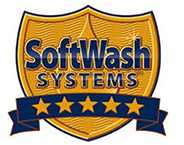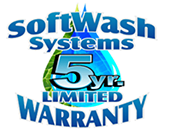 Why Hire Softwash Ranger?
With over 20 combined years in the soft washing, pressure washing, construction, siding, roofing and home improvement industries we have deep understanding of methods and materials that we typically clean. This extra understanding lets us determine the safest way to get your property clean beyond belief. At Softwash Ranger, we know that your home is your castle, which is why we take extra special care so that no damage befalls your property. We know the things we clean are often the largest investments you will ever make and deserve to be treated with the most attention to every detail. Using our state of the art equipment and meticulous cleaning techniques, we guarantee our results to clean every surface to the best of our ability, every time, no matter what the job or the method.
READ MORE
Your North New Jersey home is one of the most important investments you have, and maintaining it is an important part of ownership and preserving its value. North New Jersey Roof Cleaning is not just about cosmetic appearance. There is real danger to your roofing system if Gloeocapsa Magma is present. READ MORE