Window Cleaning in North New Jersey
As a North New Jersey Softwashing and Power Washing Contractor, we have all the skills and tools needed to expertly wash your home's windows no matter how dirty they may be. Cleaning the windows of your home or business can go a long way towards making the exterior look great. Like many people in the world, some homeowners and business owners don't have the time to clean their windows properly. That is why having a friend like Softwash Ranger comes in handy.
Our North New Jersey Window Cleaning Services are perfect for residential and commercial buildings that need a little upkeep. We have a fleet of window washing vehicles that are fully stocked and primed for total window cleanliness in your area. We specialize in bringing back the beauty and shine of your windows, while providing a better view from the inside out.
North New Jersey Window Cleaning Professionals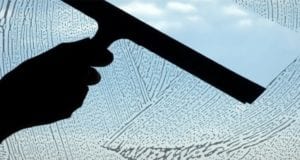 If your windows have been neglected for a while then call Softwash Ranger at 844-438-7638 today. The buildup of dirt, grime, and pollen are no match for our Softwash System. We manually apply a generous amount of our cleaning solutions to release grease and grime buildup. We use a combination of reverse osmosis/de-ionized water on a water fed pole and there are no streaks or marks left behind. It's all done from standing on the ground and we will leave your windows streak free and unblemished for everyone to see.
No Streaks, No Drips, No Blemishes that's our promise to you! Call 844-438-7638 and talk with one of our professional staff about setting up a one time cleaning or schedule multiple times and dates.
Our North New Jersey Window Cleaning Services Include
NJ SOFT WASH AND POWER WASH SPECIALISTS
Softwash Ranger is New Jersey's 5-Star Exterior Cleaning Professional with over a half decade of experience in soft washing, power washing, gutter cleaning, roof stain removal and so much more. With our New Jersey Soft Wash services, we keep your property clean and shining like new. We know that we are only as good as our last pressure washing or soft washing job, so every soft wash project, no matter the size, is treated with our top-level care. Our experienced employees will always advise you on what cleaning options best fit your needs.