Soft Washing Services in Cedar Grove New Jersey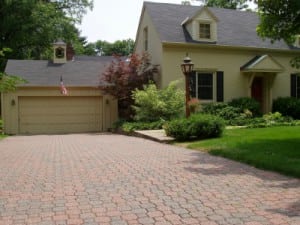 Soft washing is a process that involves using eco-friendly and environmentally safe chemicals to wash your home or home features. Unlike pressure washing or power washing, soft washing uses a low rinse system that will rid your home of contaminates without harming the structure of your house. There are several advantages of Cedar Grove soft washing services.
Soft washing your home gets your home clean without damaging your home or its features.
Soft washing improves the look and appearance of several features around your house.
It gets rid of unwanted houseguest such as bacteria build up and black streaks, which are algae that feed on your home.
Soft washing doesn't harm the environment. It is safe chemicals that will not harm your home, you, your family or your environment.
Soft washing is a safer process for you and the person completing the task. It does not use high pressured water that has been known to rip skin from bone.
Longer lasting – Since soft washing uses chemicals the clean is deeper, and you will not have to have the surfaces cleaned again for a long time.
What to Softwash?
Soft washing not only works great for your home, but it is great for several features around your home. Here are some of the most popular areas to have soft washed by a professional:
Roof Cleaning
Stucco Cleaning
Gutter Cleaning
Paver and Brick Softwashing
Wood Deck Cleaning
Dryvit & Eifs Cleaning
Siding Cleaning
Solar Panel Cleaning
Window Cleaning
Fence Cleaning
The Advantages of Cedar Grove Soft Washing for Your Roof:
When it comes to the structure of your roof, you want to make sure it looks great and it is doing its job. A roof should have a nice appearance while being able to hold up to Mother Nature.
There are a variety of different roofing materials that you can have your roof made out of, but they all require regular repairs and cleaning services to ensure that they are strong and reliable. When you are having your roof cleaned regularly, there are several advantages in hiring a professional for a Cedar Grove soft washing service.
What's Contaminating Your Roof?
Your roof is constantly exposed to the outdoor elements. In a way, it longer it sits there, the more it becomes a part of nature. Since your roof is part of nature, there is more than just dirt contaminating its surface. Your roof does not just get dirty. It gets infested with small organisms that need to be removed by a professional Cedar Grove soft washing service.
Organisms that Grow On your Roof:
Mold
Black Streaks
And More
In the past, pressure washers were used to clean these particles away from your roof's surface. This is actually more harmful than beneficial. Water under pressure can cause the erosion of your roof and clean away and decomposers that actually accelerate the aging of your roof. Pressure washing is an old method of roof cleaning, and it doesn't solve the problem of algae, mildew and bacteria staining.
Cedar Grove soft washing service is a great way to clean your home without causing major damages, and you get a deeper, more reliable clean.
If you are looking for Cedar Grove Soft Washing Services, then please call 844-438-7638 or complete our online request form.
NJ SOFT WASH AND POWER WASH SPECIALISTS
Softwash Ranger is New Jersey's 5-Star Exterior Cleaning Professional with over a half decade of experience in soft washing, power washing, gutter cleaning, roof stain removal and so much more. With our New Jersey Soft Wash services, we keep your property clean and shining like new. We know that we are only as good as our last pressure washing or soft washing job, so every soft wash project, no matter the size, is treated with our top-level care. Our experienced employees will always advise you on what cleaning options best fit your needs.