North New Jersey Sidewalk Cleaning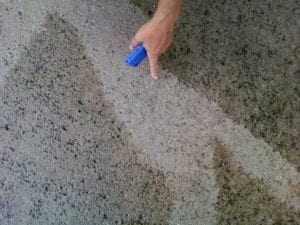 Over time, dirt, grime, mold, grease, and mildew can build up on sidewalk, walkway, & driveways making them appear less than ideal. Softwash Ranger is the expert when it comes to exterior surface cleaning in North New Jersey.
Power washing your exterior surfaces is a great investment, whether you are a homeowner or a business owner. At Softwash Ranger, our top of the line North New Jersey Sidewalk Cleaning treatments are sure to get your sidewalk, walkway, & driveways clean and looking like new. From layers of dirt, grime, mold, grease, mildew and other environmental pollutants, our power washing experts can give your property's exterior surfaces the deep cleaning they need to sparkle and improve your home's curb appeal! We offer reasonable rates and competitive pricing for all business, property management companies and homeowners associations.
Exterior Cleaning Specialists in North New Jersey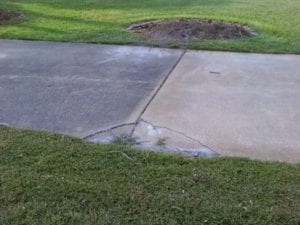 Concrete is a porous surface which means it absorbs contaminants and soaks them up like a wet sponge that becomes stained very easily. Clean exterior surfaces look great and improve curb appeal, and power washing is a cost-effective way to get these areas of your property clean.
When you want to restore the exterior of your home, office, driveway, or concrete walkways, let the professional pressure washing experts at Softwash Ranger help you. With Softwash Ranger taking care of your exterior cleaning needs, you can expect reliable warranties and guarantees, quality results and first class customer service.
Our North New Jersey Sidewalk Cleaning Services Include
Power Washing
Sidewalk Washing
Sidewalk Cleaning
Power Cleaning
Recent Articles
5 Common Roof Cleaning Mistakes Made By Inexperienced Cleaners

When you call in a cleaning company, you always expect them to be knowledgeable and experienced in the field they are doing business in. Unfortunately, that is not always the case. When jobs become harder to find, you will often find inexperienced workers and contractors trying to branch out into fields in which they have...

Read More
Asphalt Roof Cleaning in New Jersey

Asphalt Shingle Roof Cleaning – Don't Replace the Ugly Roof, have it cleaned! If you have an asphalt roof, then you will agree that it looks nice and beautiful when just installed. However, after a few years of beating from the sun, being attacked by mold, moss and algae and other weather elements, it changes...

Read More
If you are looking for a North New Jersey Sidewalk Cleaning Service then please call 844-438-7638 or complete our online request form.