North New Jersey Sidewalk Cleaning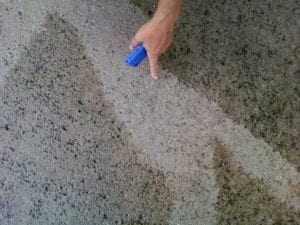 Over time, dirt, grime, mold, grease, and mildew can build up on sidewalk, walkway, & driveways making them appear less than ideal. Softwash Ranger is the expert when it comes to exterior surface cleaning in North New Jersey.
Power washing your exterior surfaces is a great investment, whether you are a homeowner or a business owner. At Softwash Ranger, our top of the line North New Jersey Sidewalk Cleaning treatments are sure to get your sidewalk, walkway, & driveways clean and looking like new. From layers of dirt, grime, mold, grease, mildew and other environmental pollutants, our power washing experts can give your property's exterior surfaces the deep cleaning they need to sparkle and improve your home's curb appeal! We offer reasonable rates and competitive pricing for all business, property management companies and homeowners associations.
Exterior Cleaning Specialists in North New Jersey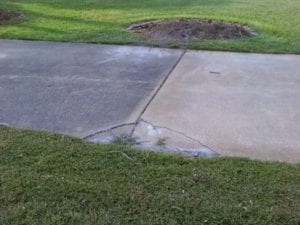 Concrete is a porous surface which means it absorbs contaminants and soaks them up like a wet sponge that becomes stained very easily. Clean exterior surfaces look great and improve curb appeal, and power washing is a cost-effective way to get these areas of your property clean.
When you want to restore the exterior of your home, office, driveway, or concrete walkways, let the professional pressure washing experts at Softwash Ranger help you. With Softwash Ranger taking care of your exterior cleaning needs, you can expect reliable warranties and guarantees, quality results and first class customer service.
Our North New Jersey Sidewalk Cleaning Services Include
Power Washing
Sidewalk Washing
Sidewalk Cleaning
Power Cleaning
Recent Articles
Benefits of Siding Power Washing

When it comes to washing your home's vinyl siding, ask yourself what you are trying to accomplish and how much time and money you want to spend to try to accomplish this task. As many of us know cleaning your home's exterior is not easy. This is why hiring a professional cleaning company is a...

Read More
Slаtе Rооf Clеаning , Glen ridgе NJ

Slаtе Rооf Rlеаning, Glen ridgе NJ A rооf made from ѕlаtе or tile has a uniԛuе appearance thаt iѕ best described аѕ simple еlеgаnсе. Thеѕе rооfing mаtеriаlѕ attract оur attention muсh mоrе than trаditiоnаl аѕрhаlt ѕhinglеѕ. Hоwеvеr, еvеn they are nоt immune tо issues, with iѕѕuеѕ rаnging frоm minоr аnd inеxреnѕivе to ѕеvеrе аnd costly....

Read More
If you are looking for a North New Jersey Sidewalk Cleaning Service then please call 844-438-7638 or complete our online request form.