ARE YOU LOOKING FOR A HOBOKEN POWER WASHING CONTRACTOR TO CLEAN YOUR EXTERIOR?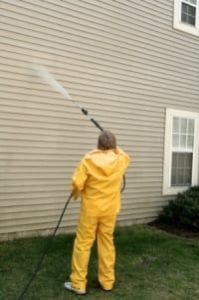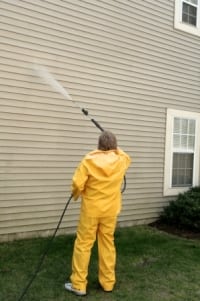 Hoboken, New Jersey is a beautiful town with a rich historical side. The homes in Hoboken are known for their beauty, and your home shouldn't be left out. If you have noticed the outside of your home looking dirtier and filthier than the other Hoboken homes, then you aren't doing what your neighbors are doing. Your neighbors are taking advantage of professional power washing and soft washing services that will drastically improve the outward appearance of a home.
Softwash Ranger is a high qualified Hoboken power washing contractor that has been serving the Hoboken area for several years. It is our goal to be your one-stop exterior cleaning company that will take care of cleaning your home from the top to the bottom.  We can help your home experience a new level of clean.
We are a locally-owned and operated company that believes in improving the appearance of North New Jersey through our professional exterior cleaning services. We offer all of our services at a fair and reasonable price so our customers are happy and satisfied.
Hoboken Softwash
In the past, cleaning the exterior of your home took a scrub brush and old-fashion scrubbing. Then for a few years, it was recommended that you have your home power washed for a clean exterior. Softwash Ranger is a professional Hoboken power washing contractor that recommends our soft washing service to clean the outside of your home.
Power washing the siding or roof of your home can be dangerous to both you and your home, and you don't want to resort back to scrubbing off particles.
Soft washing is an innovated technique that is guaranteed to clean the outside of your home in a safe manner. We use high quality, eco-friendly and safe chemicals to clean the dirt, mold and mildew from your home. This chemical is rinsed using a low-pressure rinse system that won't harm the outside of your home, but it will leave you with a fresh clean appearance.
Our Hoboken Soft Washing Services:
Hoboken Power Washing
While power washing dangerous and harmful to several aspects of your home, it is useful for others. There are exterior surfaces around your home that will benefit from a good power washing.
As a professional Hoboken power washing contractor, Softwash Ranger believes in providing high quality washing services to improve the outward appearance of your home. Areas such as decks, patios, sidewalks and fences greatly benefit from a professional power washing service.
At Softwash Ranger, we make sure that all of our employees are trained and certified to handle heavy power washing equipment. They are trained in the proper safety features that guarantee the safe cleaning of your home.
Hoboken Roof Cleaning
When it is time to clean the roof of a home, a professional must use a soft washing process to avoid damaging the structure of a roof. No matter what type of roof you have on your Hoboken home, it is going to be contaminated with dirt, mold, mildew and algae.
Algae can cause black, unsightly streaks on the surface of your roof, and these streaks can spread rapidly. They will also eat away at the weatherproof elements on your roof and destroy the structure. You can trust Softwash Ranger to provide you with a high quality roof cleaning services that utilizes our professional soft washing process. We use eco-friendly and safe chemicals to rid your roof of all the ugly particles.
Services We Provide In Hoboken, NJ
Softwashing
Window Cleaning
Roof Cleaning
Power Washing
Sidewalk Cleaning
Siding Cleaning
Gutter Cleaning
Patios & Deck Cleaning
Stucco Cleaning
Dryvit and Eafis Cleaning
Fence Cleaning
Paver Cleaning
Ice Dam Removal
Solar Panel Cleaning
Snow Removal from Roofs
Rust Removal
Recent Articles
[footbridge_recent_articles]
If you are looking for Hoboken Power Washing Contractor then please call 844-438-7638 or complete our online request form.