Dependable Snow Removal Services in North New Jersey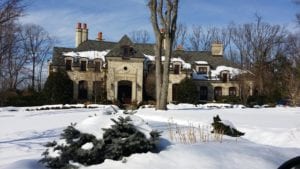 At Softwash Ranger our purpose is to build a team whose members will work together to accomplish a simple goal. Provide helpful services for our friends and neighbors. This is why we provide our North New Jersey Snow Removal Services. We hate to see someone struggling with a plastic shovel tiring to clear their property. If you are in need of some residential snow removal then call Softwash Ranger at 844-438-7638 today!
Stacks of snow in your yard may be fun for the kids but you view it completely different. Using a snow shovel to move mountains is a never ending battle. The expense and upkeep of a snow blower is not in everyone's budget. If you want that snow gone all you have to do is call 844-438-7638 and ask for our Snow Removal Services.
Commercial Snow Removal Service
After a hard hitting snow storm, someone is going to have to clear away all that snow! While shovels and snow blowers may work for residential driveways and sidewalks, heavier equipment is required to keep commercial parking lots clean. We take great pride in giving ensuring your commercial customers are taken care of and have a safe winter environment.
Our Commercial Snow Removal Service in North New Jersey is perfect for small business that only need their parking lots cleared from time to time. We have tailored our services to be affordable for almost every budget. We believe that our values and experience will create great, long-lasting relationships with our clients.
Our North New Jersey Snow Removal Services Include
Residential Snow Removal
Commercial Snow Removal
Recent Articles
[footbridge_recent_articles]
If you are looking for a North New Jersey Snow Removal Company then please call 844-438-7638 or complete our online request form.