North New Jersey Paver & Brick Softwashing Services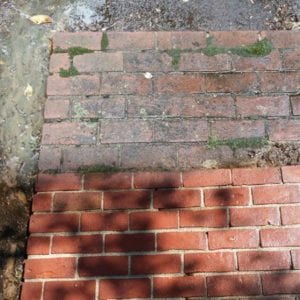 Another exterior feature of your home that is prone to dirt and contaminates are the pavers and bricks that make up your driveways and pathways. Just like your other exterior features, they are constantly exposed to outdoor elements, and the natural response is for the objects to slowly start to decay. You can slow this process through proper maintenance.
Softwash Rangers provides high quality exterior cleaning services including North New Jersey pavers and brick cleaning services. We use our soft washing process to clean the pavers and bricks around your house.
You might not have noticed it, but your pavers and exterior bricks are covered with dirt, stains and mildew. These stains can be unsightly and damaging to your home. Our professional cleaners have over 30 years of experience in the exterior cleaning business.
We have the ability to clean your pavers and bricks using a soft wash process. We use eco-friendly and chemically safe products to clean the surface areas of your pathways and driveways. This environmentally friendly chemical sinks deep within the cracks and creased of your pavers for a deep cleaning. We do not use a pressure washer to clean your pavers, we softwash them! Softwash so you do not have to worry about them being damaged or destroyed by the blowing and blasting of pressure washing and the loss of the locking sand.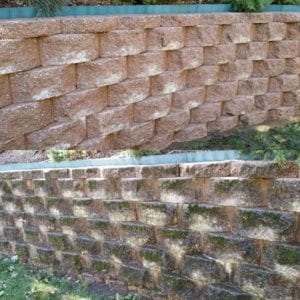 When you want to improve the appearance of your paving system, call the professionals at Softwash Ranger for a safe, deep soft washing.
Why Paver & Brick Softwashing are Important:
The pavers and bricks of your driveway make up a large portion of the exterior appearance of your home. If you leave this area riddled with dirt and stains, the appearance of your home will be severally damaged. Softwash Ranger is an experienced North New Jersey paver and brick softwashing company that specializes in soft washing. You can trust our professionals to handle your cleaning in a timely manner.
It is our goal to provide you with high quality cleaning to improve the exterior appearance of your home and increase the lifespan of your pavers and bricks. If you notice your bricks are riddled with dirt and rust stains, our superior soft washing process is the answer.
Our North New Jersey Paver And Brick Cleaning Services Include:
| | | |
| --- | --- | --- |
| Brick Softwashing | Paver Softwashing | Sidewalk Cleaning |
| Wood Cleaning | Driveway Cleaning | Pathway Cleaning |
| Soft washing | Walkways Cleaning | Stone Cleaning |
| Residential Soft Washing | Home Soft washing | New Jersey Soft Washing |
Recent Articles
How to Choose a Roof Cleaning Contractor in North Caldwell New Jersey

In order to keep your home looking new or keep it safe from damages done by ice storm or snow buildups, you'll want a professional North Caldwell New Jersey roof cleaning contractor. Roof cleaning plays a major role in ice removal, removing snow, ice-dam removal, and debris or stain removal. With a freshly cleaned roof,...

Read More
Ice Dam Removal in Mendham

Don't wind up hanging off the edge of the roof by your belly, with feet swinging around trying to find the ladder! Let our professionals come and clear off your ice dam for you. Simply melting away the water of your ice dam isn't really as simple as it seems. Water can flow off and...

Read More
If you are looking for a North New Jersey Paver and Brick Softwashing Service then please call 844-438-7638 or complete our online request form.