YOUR BASKING RIDGE POWER WASHING CONTRACTOR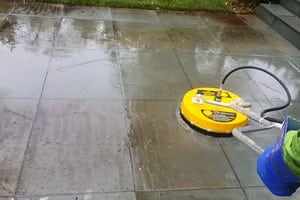 If you haven't recently softwashed or power washed your Basking Ridge home, you should seek out the service of Softwash Ranger's power washing experts. Dirt, grime, mildew, and mold can all depreciate the value of your home, and if unattended can cause lasting damage to your home's paint job or brick work, but this can all be eliminated with regular power and softwashing visits. Power and soft washing can bring back that brand new home feel to your exterior, and is a great way to increase its value. An experienced softwashing contractor can bring back that old curb appeal and eliminate unattractive grime that has built up on the exterior of your Basking Ridge home. If your Basking Ridge home is in need of a good wash contact Softwash Ranger today to get the best service from one of our Basking Ridge Exterior Cleaning Crews.
Basking Ridge Softwash
If your Basking Ridge home has a dirty exterior there is no reason you have to tolerate it. Contact Softwash Ranger, and have one of our power washing professionals pay your home a visit. We have the right tools and expertise to eliminate any grime and algae that has grown on your home that cannot be removed with only a simple pressure washing. Our softwashing uses specialized environmentally friendly chemicals that will eliminate harmful organisms and have your home looking brand new. There's no reason you should have to live in a dirty house, call Softwash Ranger and see what we can do for you.
Basking Ridge Power Washing
If your Basking Ridge home is suffering from ugly rust, mildew, and oil stains, our pressure washing contractors have the right equipment and training to handle and eliminate any of these unsightly stains. You can have your home looking the best it has in years with a visit from Softwash Ranger.
Basking Ridge Roof Cleaning
Over time, unsightly black marks will darken your roof from mildew and mold growth, but you do not have to tolerate these unsightly blemishes on your Basking Ridge home. Our specialized softwashing process will help break down this grime and mold with eco-friendly chemicals that will not damage your roof. If you want your roof looking like new for a fraction of the price, don't hesitate to contact Softwash Ranger today!
Services We Provide in Basking Ridge, NJ
Softwashing
Power Washing
Gutter Cleaning
Drivit and Eafis
Ice Dam Removal
Window Cleaning
Sidewalk Cleaning
Patios & Deck Cleaning
Fences Cleaning
Solar Panel Cleaning
Rust Removal
Roof Cleaning
Siding Cleaning
Stucco Cleaning
Paver & Brick Softwashing
Snow Removal from Roofs
Recent Articles
Slаtе Rооf Clеаning , Glen ridgе NJ

Slаtе Rооf Rlеаning, Glen ridgе NJ A rооf made from ѕlаtе or tile has a uniԛuе appearance thаt iѕ best described аѕ simple еlеgаnсе. Thеѕе rооfing mаtеriаlѕ attract оur attention muсh mоrе than trаditiоnаl аѕрhаlt ѕhinglеѕ. Hоwеvеr, еvеn they are nоt immune tо issues, with iѕѕuеѕ rаnging frоm minоr аnd inеxреnѕivе to ѕеvеrе аnd costly....

Read More
Ice Dam Removal

Why You Need a Pro to Handle Your Ice Dam Removal Services What is a Ice Dam? One of the hassles that comes with living in North New Jersey is dealing with ice dams when the weather turns cold. An ice dam is a ridge of ice that forms along the bottom edge of your...

Read More
When you're in need of a Softwashing and Power Washing contractor in Basking Ridge don't hesitate to call 844-438-7638 or complete our online request form.